Thursday 17th October
3pm – 7pm
Radcliffe Road Baptist Church, Radcliffe Road, Bury, BL9 9LH
A community drop in event is being held by the Environment Agency and Bury Council to provide information on Phase 2 of the Radcliffe and Redvales, Bury Flood Risk Management Scheme. The event will provide details on the design for the scheme and will give residents the chance to talk to Environment Agency and Bury Council staff. Feel free to drop in any time between 3pm and 7pm.
This event is being held in addition to the fortnightly drop in events for Phase 1 of the scheme that have been held on Fridays (see details of other events below). However, this event will also provide information on Phase 1 of the scheme for residents who are unable to attend the Friday drop ins.
An newsletter update has also been published which provides information on the scheme. To download this flooding newsletter, click here.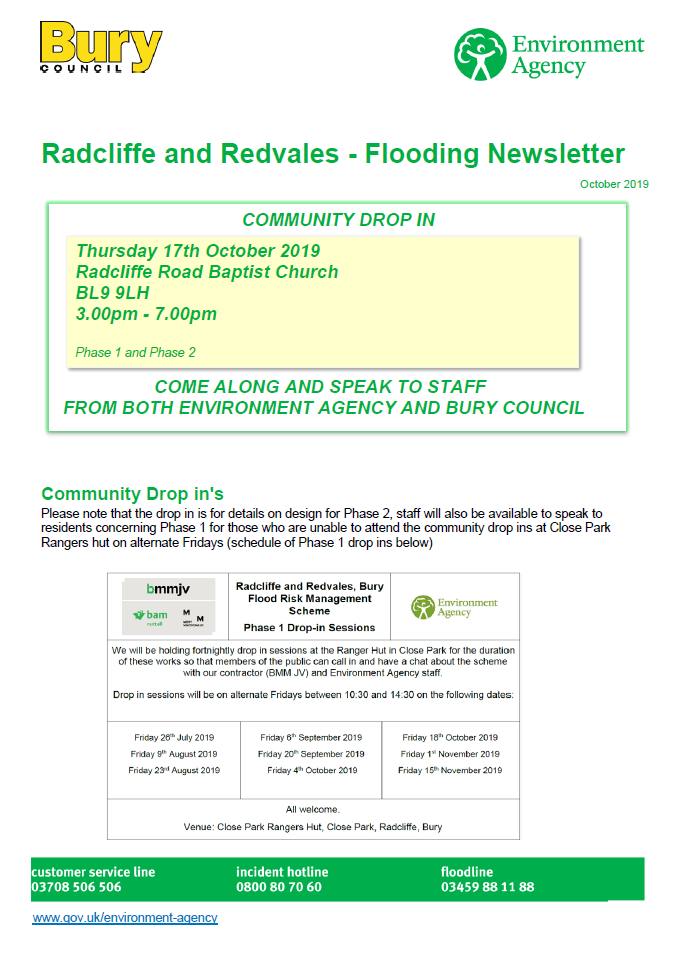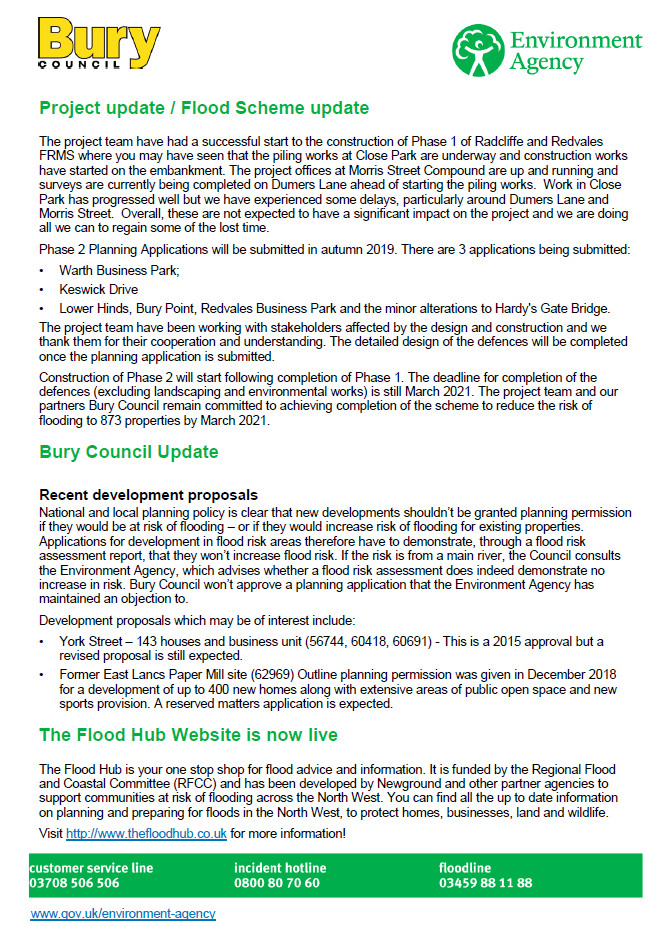 Other community drop in events are being held for information on Phase 1 of the scheme: