From the 17th – 21st June, we're running a Sustainable Drainage Systems (SuDS) Awareness Week campaign from The Flood Hub Twitter account: https://twitter.com/TheFloodHub.
Surface water flooding can affect anyone, so the aim of the campaign is to increase awareness of what SuDS are and how they can help to reduce flooding. A variety of different resources and information will be posted each day to increase the reader's understanding of SuDS and to promote their multiple benefits.
We'd like to urge you to follow our campaign, share our posts and network the details to relevant contacts.
Please see our campaign poster below – feel free to save this poster and share it yourself.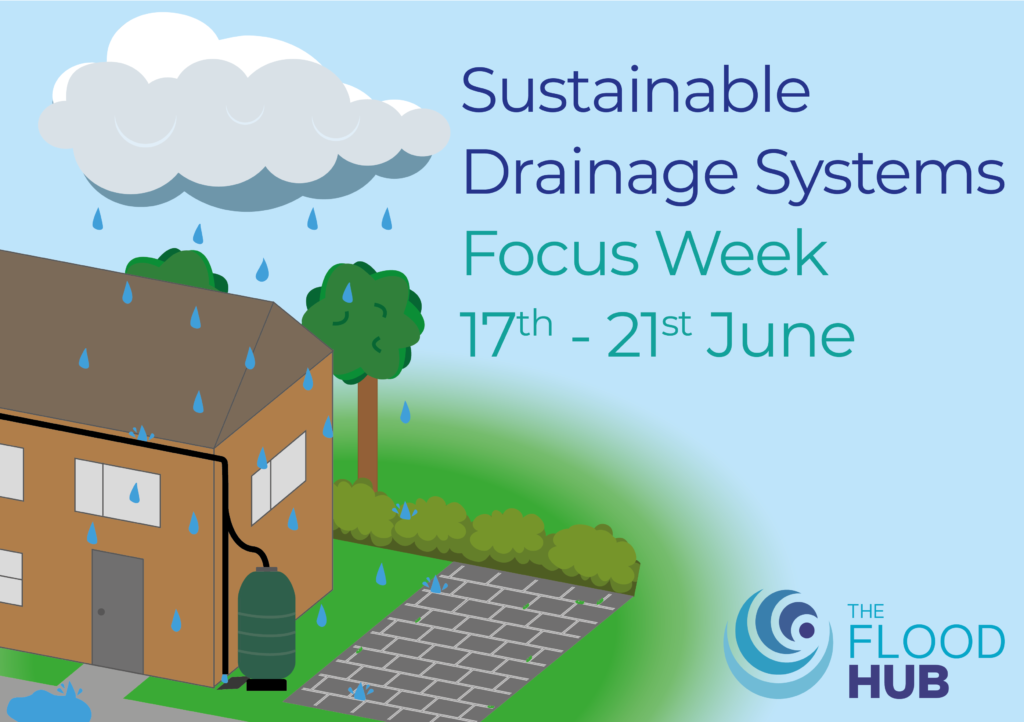 For more information on SuDS, see our 'planning and development' page here.