The Flood Hub NFM Awareness Week Campaign
Posted: 21/07/20
From Monday 27th – Friday 31st July, we are running a Natural Flood Management (NFM) Awareness Week from our social media accounts:
We're running the campaign to increase awareness of NFM and highlight the various techniques used and the benefits they provide to reducing flood risk and much more! We'd greatly appreciate your support with this campaign on social media by tagging @TheFloodHub and by sharing with any relevant contacts via email or word of mouth.
Please download our social media campaign graphic and share this too!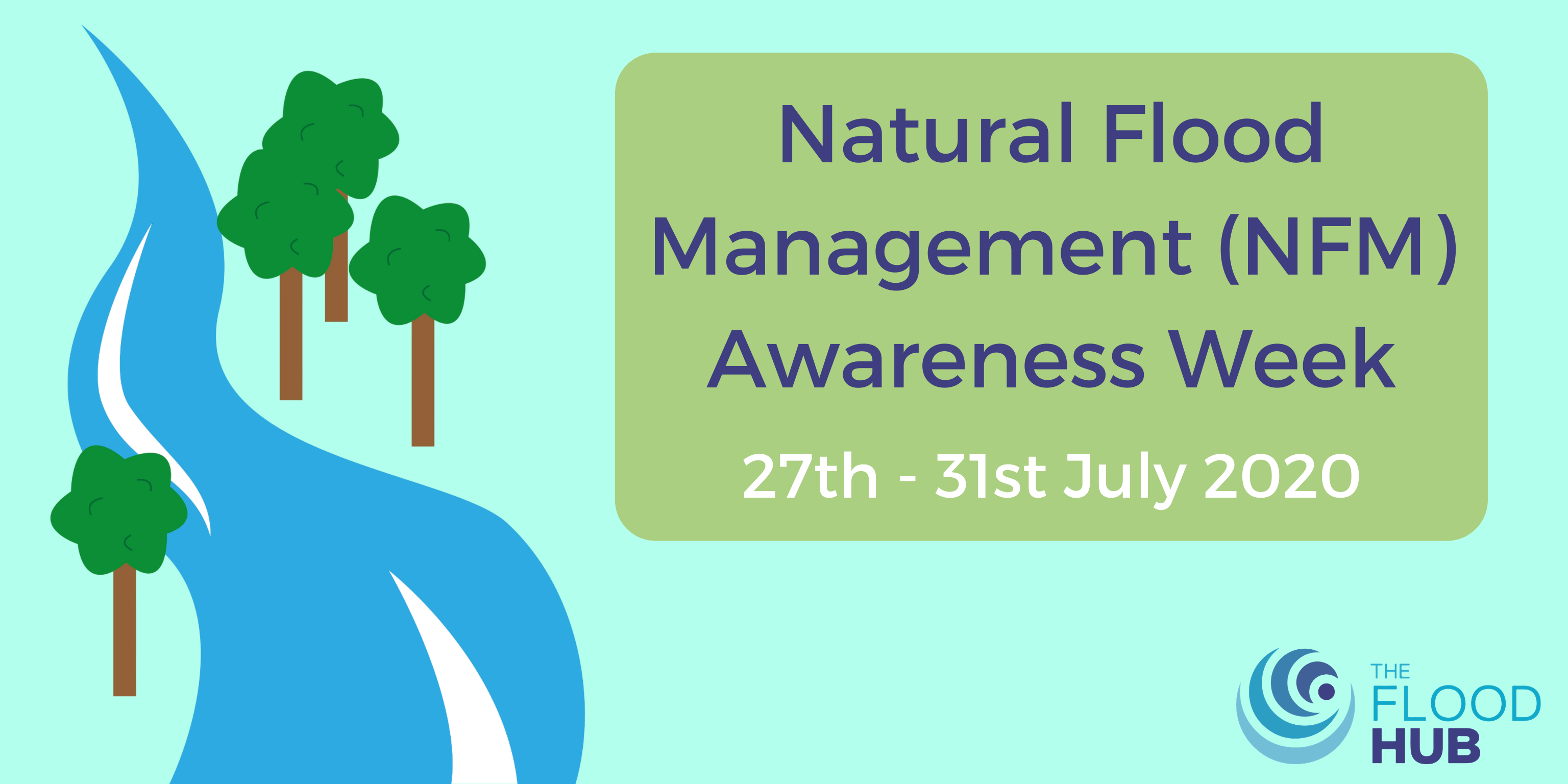 For further information on Natural Flood Management, visit our Landowner page here.