From Monday 15th June – Friday 19th June, we are running a Sustainable Drainage Systems (SuDS) Awareness Week from our social media accounts:
We ran the campaign last year and it was a great success so we have decided to run it again this year! The aim of this awareness week is to continue to increase awareness of SuDS and the many benefits they can have to flood risk and other issues!
Please feel free to support the campaign on social media by retweeting and liking our posts and/or sharing your own tweets and advice related to business flood resilience and tagging us @TheFloodHub.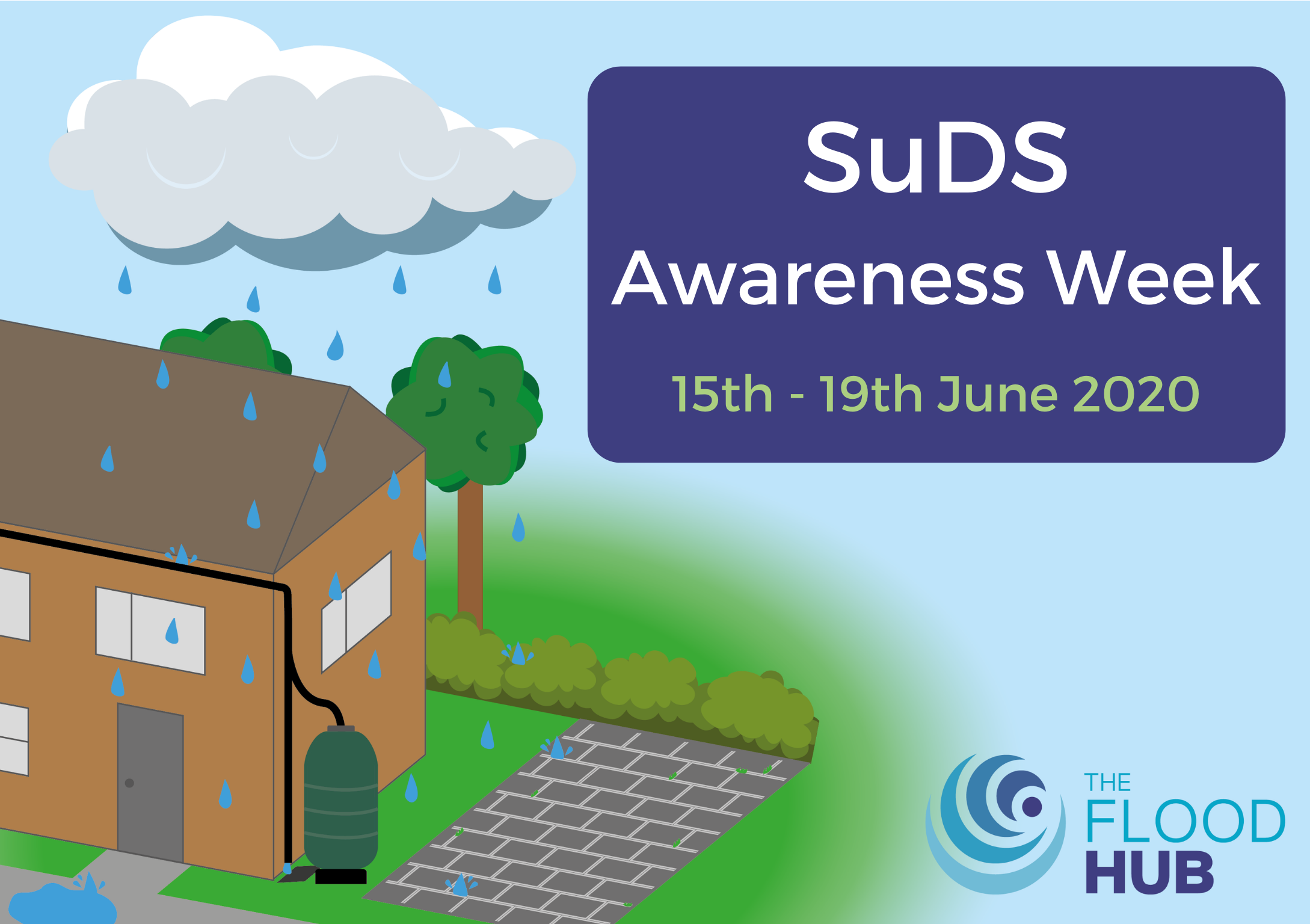 Please download our social media campaign graphic and share this too!
For further information on SuDS, visit our Planning and Development page here.