Join us for our upcoming Community Flood Resilience Focus Week taking place from Monday 27th November to Friday 1st December. Follow the focus week on our social media platforms:
Twitter(X): https://twitter.com/TheFloodHub
Facebook: https://www.facebook.com/TheFloodHub/
LinkedIn: https://www.linkedin.com/company/thefloodhub/
Throughout the week, we'll be highlighting the importance of community resilience through information provided about the following topics:
The benefits of community resilience plans
How to create a community flood plan
The varying roles within the community
The benefits of forming a community flood group
And several case studies from around the North West
We aim to provide advice on effective ways to plan, prepare, and increase your community's resilience against flooding.
Your support during this focus week is highly appreciated. Please consider following @TheFloodHub to help us share the message about the significance of community resilience.
Below, you'll find our campaign graphic along with sample social media posts that you're welcome to share throughout the week.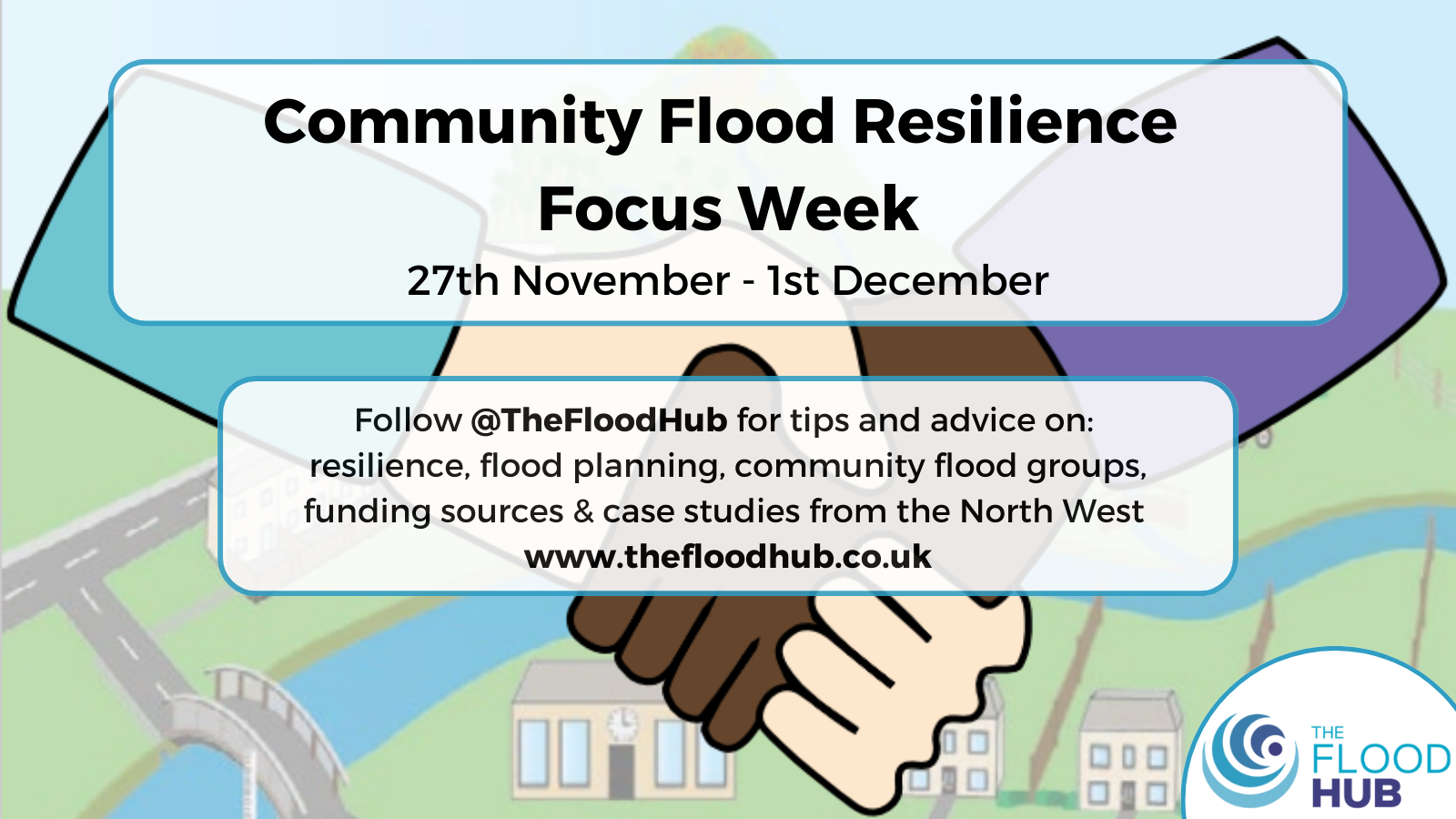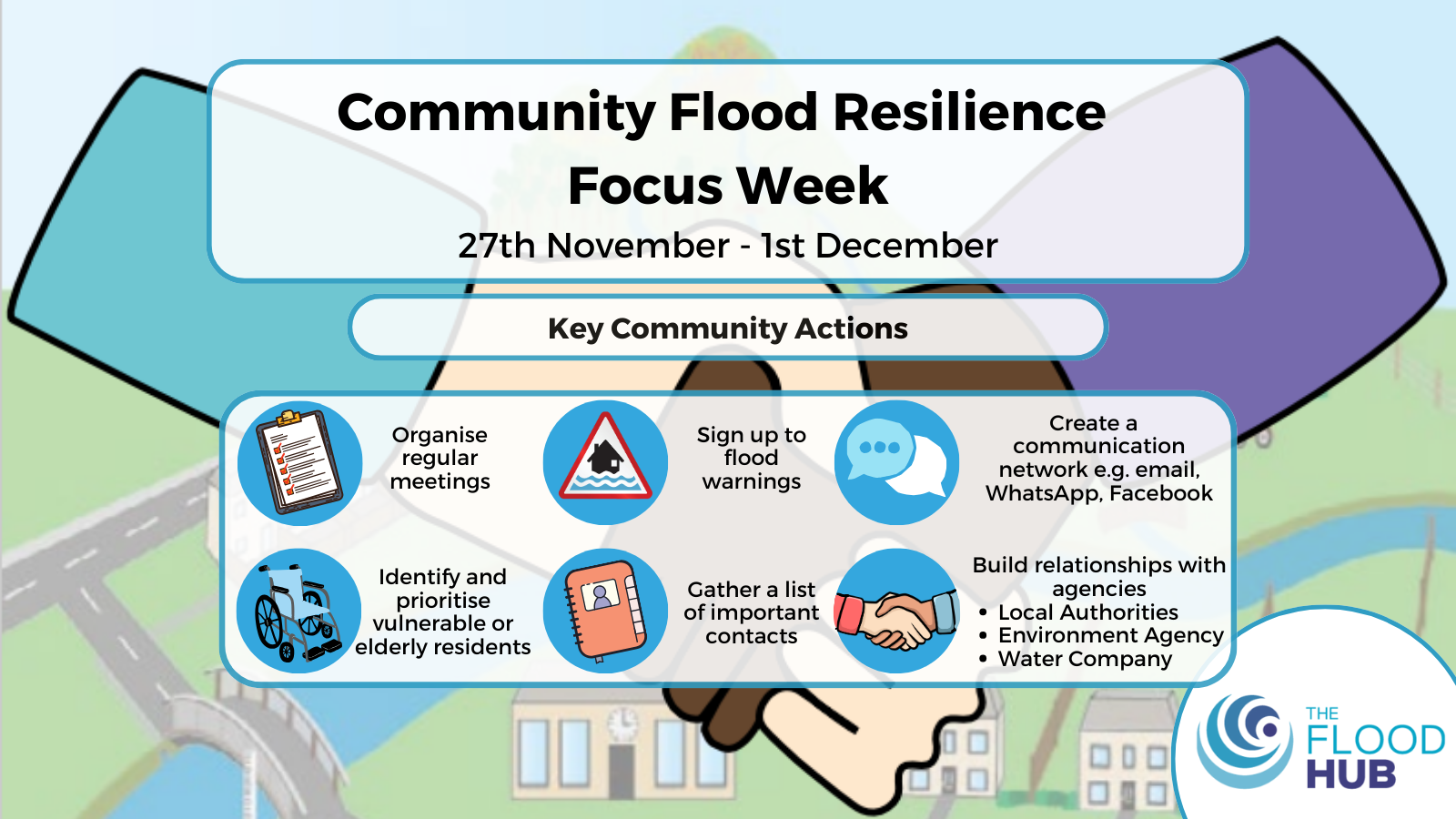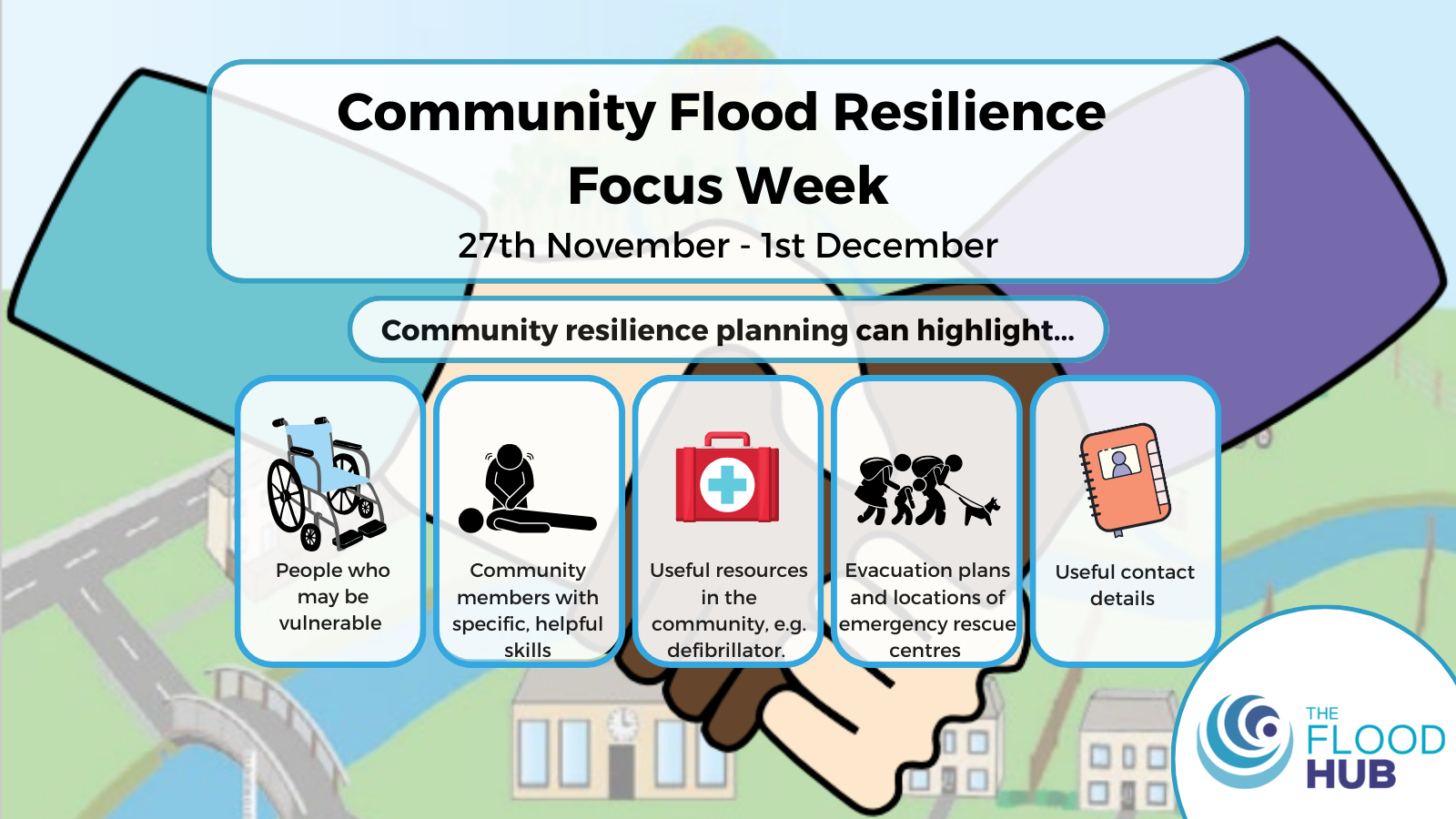 From 27th November, @TheFloodHub are launching their 'Community Flood Resilience Focus Week'.

Find out more on:

🛠Resilience planning

📖Community flood plans

🤝Community flood groups

& case studies from around the North West

Follow for top tips on community resilience✔
🤝💧 @TheFloodHub are holding their 'Community Flood Resilience Focus Week'🤝💧

They will be sharing the measures communities can implement to reduce the impact of flooding🛠:

🤝resilience

🤝flood groups

🤝funding

🤝& more
🤝We will be supporting @TheFloodhub's 'Community Flood Resilience Focus Week' 🤝

They will be sharing useful information to help communities become more resilient to flooding.

Check out this graphic for a preview of what's to come on their social media pages👇
🤔Do you want a more active role in your community?

🤝Or are you looking for tips on how to improve your community's flood resilience?

Make sure to follow @TheFloodHub's 'Community Flood Resilience Focus Week' where they'll be sharing advice and guidance on community resilience💧