The initial funding was secured in 2017-18.  The Environment Agency, Burnley Borough Council and partners have been working continually since then to develop proposals for the Padiham Flood Risk Management Scheme.  This has included, but has not been limited to, flood modelling, site and ground investigations, environmental assessments, topographic surveys, community and landowner consultations, outline designs and securing further funding to pay for additionally identified work.
The detailed civil engineering designs are currently in progress and are due for completion in early spring 2021.  The legally required planning, consents, agreements and approvals will then be confirmed allowing for a target construction start date in late summer 2021.
Site investigations will take place over winter-spring 2021 to better inform our understanding of existing walls and old mines in the area.  Further information related to these site works will be released at a later date.  Specific landowners will be contacted directly.
Gravel is monitored under Padiham Bridge (River Calder) and at Shakespeare Street Bridge (Green Brook).  Clearance has and will continue to take place as required at these locations.
Invasive Non-Native Species treatment of Japanese Knotweed is taking place in Padiham between summer 2020 and summer 2021, in preparation for the flood defence construction.

*Disclaimer: Timelines are indicative and based on the current best estimate programme.
The Environment Agency continue to improve and offer a Flood Warning Service.  Forecasts and gauges are continually monitored and Flood Alerts and Warnings are issued for the River Calder and Green Brook as necessary.  Community members at risk of flooding are encouraged to sign-up for these at https://www.gov.uk/sign-up-for-flood-warnings
More information regarding flood resilience can be found at https://flood-warning-information.service.gov.uk/what-to-do-in-a-flood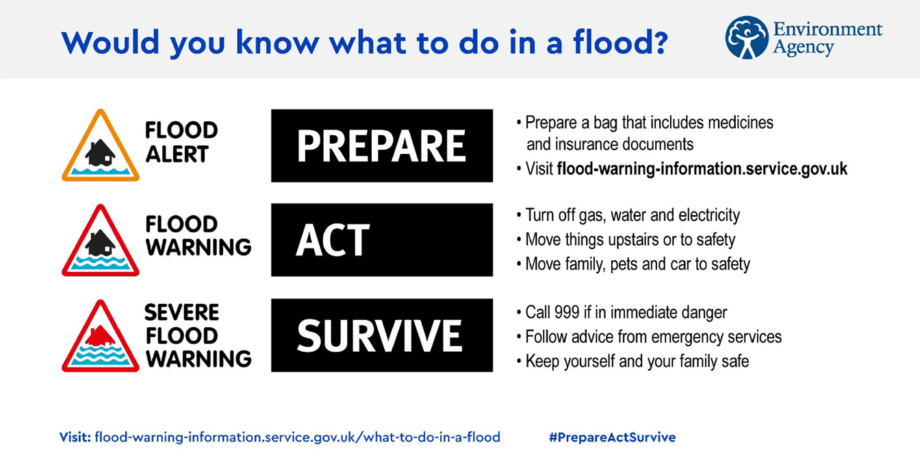 Coronavirus:
The Government has confirmed that construction activities cam continue to operate during the current Coronavirus pandemic.  To support the continued delivery of this we are working very closely with our delivery contractors to ensure they are working to the guidelines published and enforced by Public Health England.
It is vitally important that all of our pre-construction activities operating during this period ensure they are protecting their workforce and minimise the risk of spread of infection.  The measures that Public Health England have put in place ensures consistent measures on all sites of all sizes, especially recommendations around social distancing.
If an activity cannot be undertaken due to a lack of suitably qualified personnel being available or social distancing being implemented, it should not take place.  We will ensure that our staff and contractors workforces at every opportunity are implementing Government guidance to protect them, their colleagues, their families and the UK population as a whole.
Undoubtedly, the Coronavirus has had huge impacts on our daily home and working lives and this has and will result in some delays to us delivering Flood Risk Management Schemes across the Country.  These delays are particularly linked to supply chain delays, the ability of us mobilising and deploying people, access to equipment and materials as well as ensuring we can work in public places safely.  We continue to progress the development of the Padiham Flood Risk Management Scheme following the guidance provided by the Government.  Our activities within Padiham will strictly follow the guidance which can be viewed online at https://www.gov.uk/guidance/working-safely-during-coronavirus-covid-19/construction-and-other-outdoor-work