If you have any queries, please contact: KendalFRMS@environment-agency.gov.uk
Twitter: @EnvAgencyNW
VolkerStevin Engage – Kendal Flood Scheme App Launch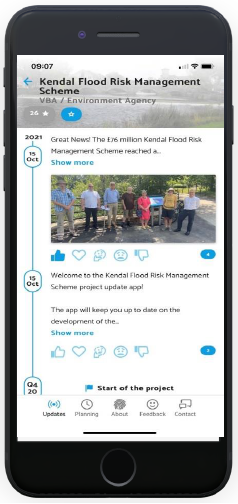 The Environment Agency are pleased to inform you that they have launched an App which will provide you with accurate and timely messages as they progress the Kendal Flood Risk Management Scheme.
This app is designed to provide you with up to date information on the progress of the scheme. Offering a 'notification' service you can conveniently keep up to date.
For more information about the app, please click here.
The app known as VolkerStevinEngage is ready for download by following 3 simple steps: