Phasing of Work
The Environment Agency are delivering a flood risk management scheme that will run from Helsington Mills in the south of Kendal to Mintsfeet in the north.
The complex nature of delivering a long linear scheme through a busy town centre has led them to break down the scheme into a number of small sections they term as 'reaches'. The order of work is influenced by minimising traffic and pedestrian movement within the town and ensuring flood risk is managed.
Due to the scale of the project within Kendal, the construction work will be phased over a three year period. The map shows the locations of the different reach areas where works will be occurring.
Work will take place in a number of reaches at the same time and the ordering of these has been carefully considered. The programme table below is accurate as of May 2022 but is subject to change.
Preparing for Construction: Tree Removal and Re-use
Tree assessment and appraisal process
The tree assessment process is detailed and ongoing throughout the design and construction phases. As part of the assessment process, mitigation measures are identified ahead of any construction works and also the determination of the re-use options of wood from all felled trees and branch removal.
A range of techniques will be used in order to manage the tree and vegetation removal on site ahead of any construction works.
Trees that will be retained – Tree protection barriers will be installed to minimise the risk of damage to tree root systems, branches and trunks from soil compaction, contamination, construction works or vehicles.
Vegetation clearance and pruning – Ground covering vegetation will be removed to ensure the working area is clear. Some trees will require pruning to ensure there is safe clearance and space to work but will be protected from further impact. If trees are pruned they will be retained.
Coppicing – This is a process of cutting trees down to ground level and allowing the stumps to regenerate new growth over a number of years. This technique enables the tree to remain.
Soft felling – This approach will be used on trees that have been identified through the assessment process to have bat roosting potential. Soft felling will be undertaken outside of the bat roosting season. This technique involves removing small sections of the tree, carefully lowering to the ground and leaving overnight to provide an opportunity for bats to vacate the tree.
Felling – For tree removal (other than those to be soft felled) a sensitive approach will be taken to ensure limited impacts. Any trees that need to be felled will be done outside of the bird nesting season and appropriate checks will be made on site for any active nests prior to removal works.
The Environment Agency continue to assess the removal of any trees as a consequence of the scheme and continue to work hard to reduce this number. To date, through further assessments and refining the scheme design, the number of trees identified for removal has reduced from 779 to around 500. Work continues to reduce this number further.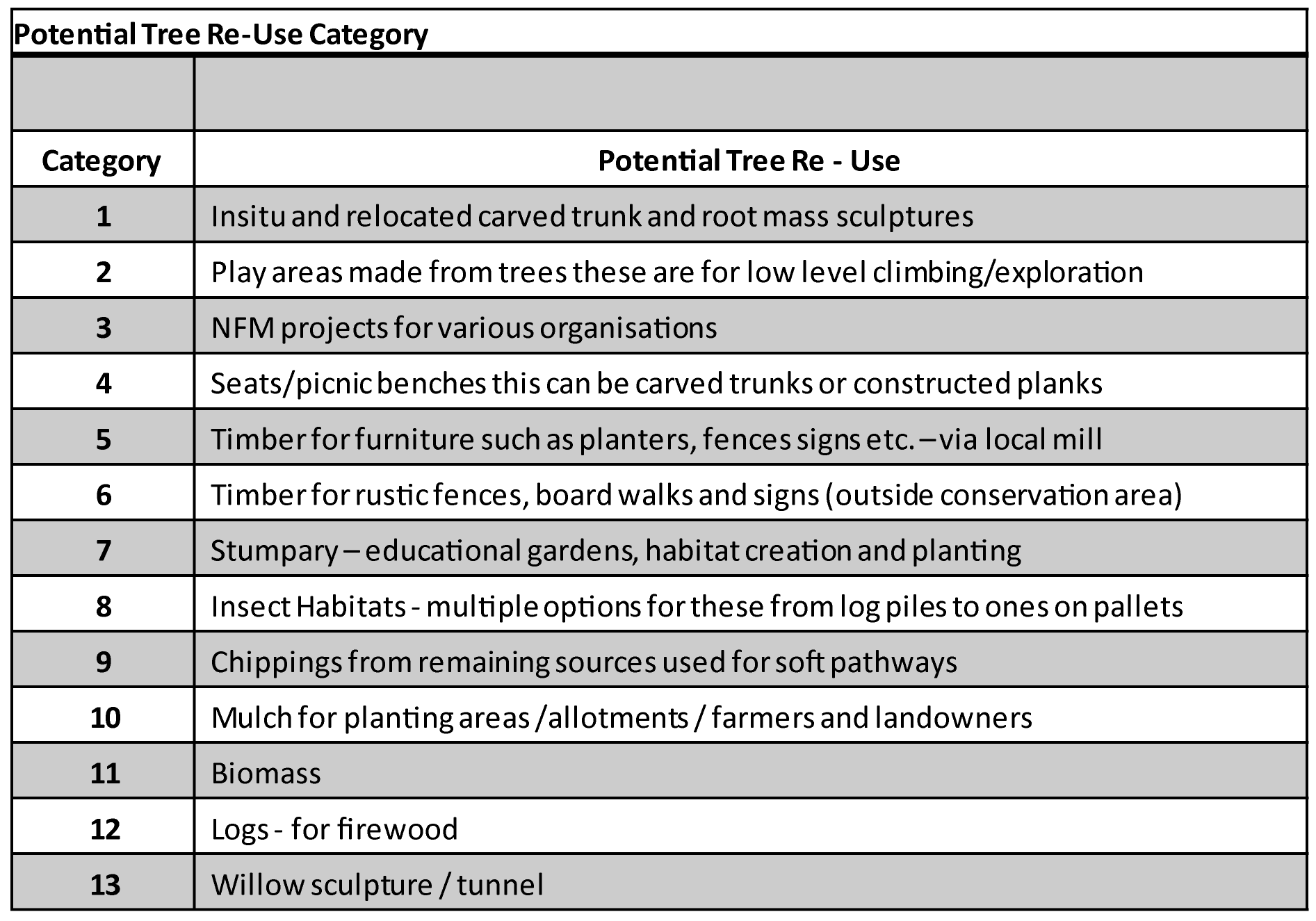 Working Arrangements
Preparing for construction
Ahead of any construction there will be a number of preparation works to carry out. In some locations the Environment Agency are able to deliver the construction works more easily due to larger working areas, the works not being complex in their nature, and because there is little interference from underground services.
There are a number of locations however, particularly in the central areas, where a number of preparatory works are needed before construction can begin.
All the working areas need to be free from utility services and street furniture such as seating, bins and street lighting. Where it is known where underground services are located and street furniture and lighting needs to be removed, preparations are being made with the service providers to divert or undertake removal and relocation works. Some of the major relocation and service diversion works may require footpath closures / diversions and temporary lane closures on the highway.
Working hours
The approved working hours will be Monday to Saturday from 8am to 6pm however, the EA's aim is to work from Monday to Friday only. It is not anticipated that work will take place outside of these hours but if required, additional permissions will be applied for.
Minimising construction noise & dust
Throughout the construction of the scheme noise and dust levels will be monitored and managed to reduce any impact to homes, businesses, public areas, and the natural environment. Several monitoring techniques will be used and a range of measures to provide visual screening will assist with reducing noise and dust levels.
To manage any debris on the roads created by construction traffic, a full clean of the carriageway will be undertaken by a road sweeper or similar at a frequency that is appropriate.
Construction traffic
There are dedicated routes for bringing in materials and plant to the site compound area and then distributing from the site compound to the various work areas. The construction traffic and delivery routes will access Kendal from Junctions 36 and 39 of the M6.
The compound area is located at Gilthwaiterigg Lane in the north of the town. The compound is also used to store materials and has office and site welfare facilities.
Keeping Kendal Moving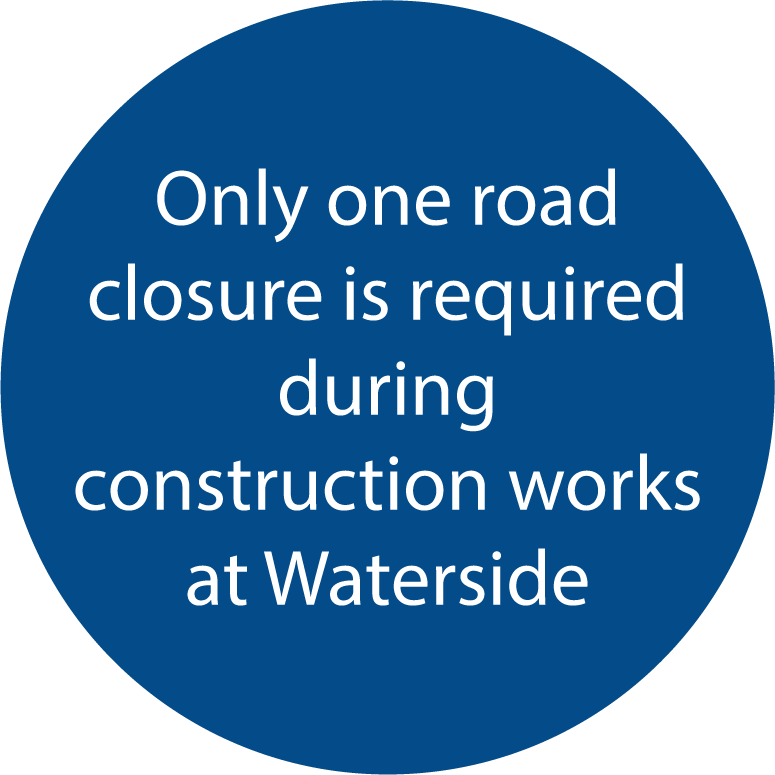 The primary aim throughout the construction work is to ensure that Kendal is kept moving. This has been fundamental to how the works have been ordered through the town.
The working areas will be compact, balancing the need to keep the contractors, the community and visitors to the area safe, minimising any disruption. Some footpaths along the riverside will be temporarily closed whilst works take place in those areas, but alternative footpaths will be open.
The Traffic Management Plan has been developed in conjunction with Cumbria County Council Highways who have ensured any temporary road closures or lane closures are managed appropriately to minimise traffic disruption.
All road bridges will remain open for access at all times. There will be temporary lane closures on Aynam Road and New Road whilst work takes place in these areas. Some riverside footpaths will also be closed but alternative footpath routes will be provided.
For further information, please click here.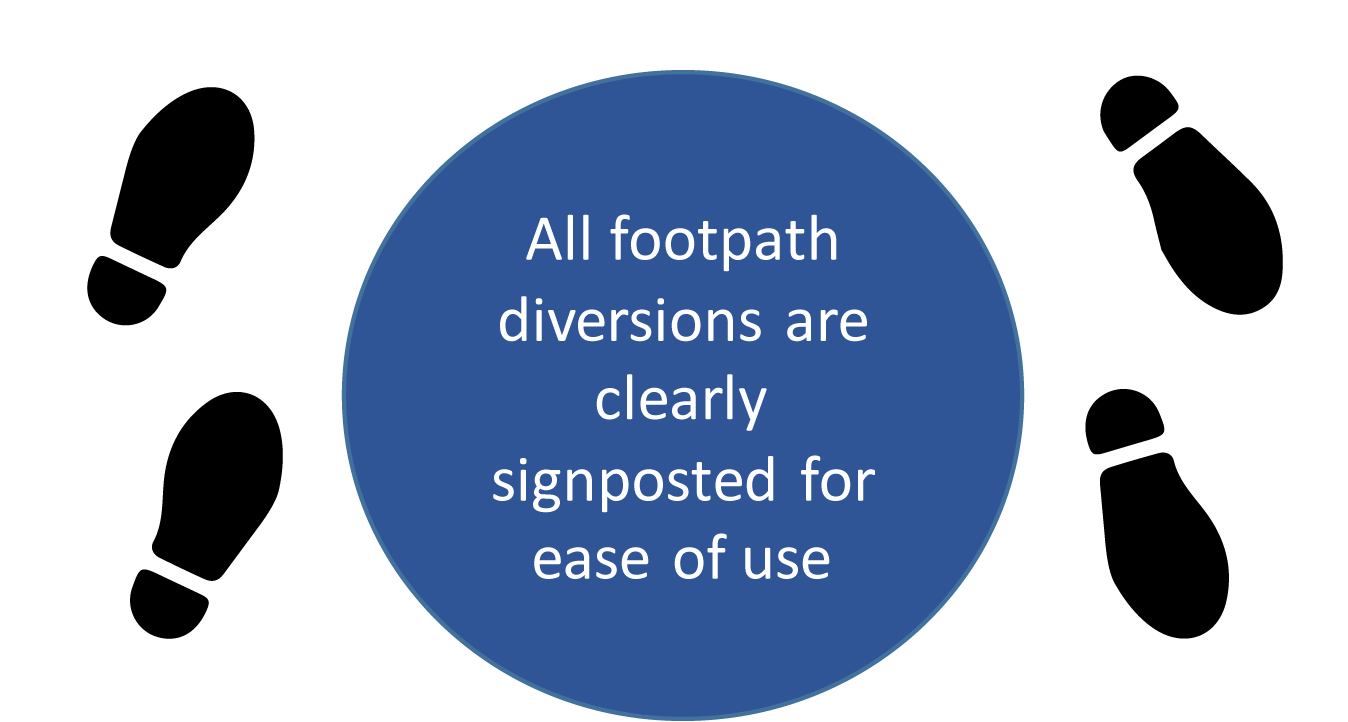 Carbon and Sustainability
Carbon Reduction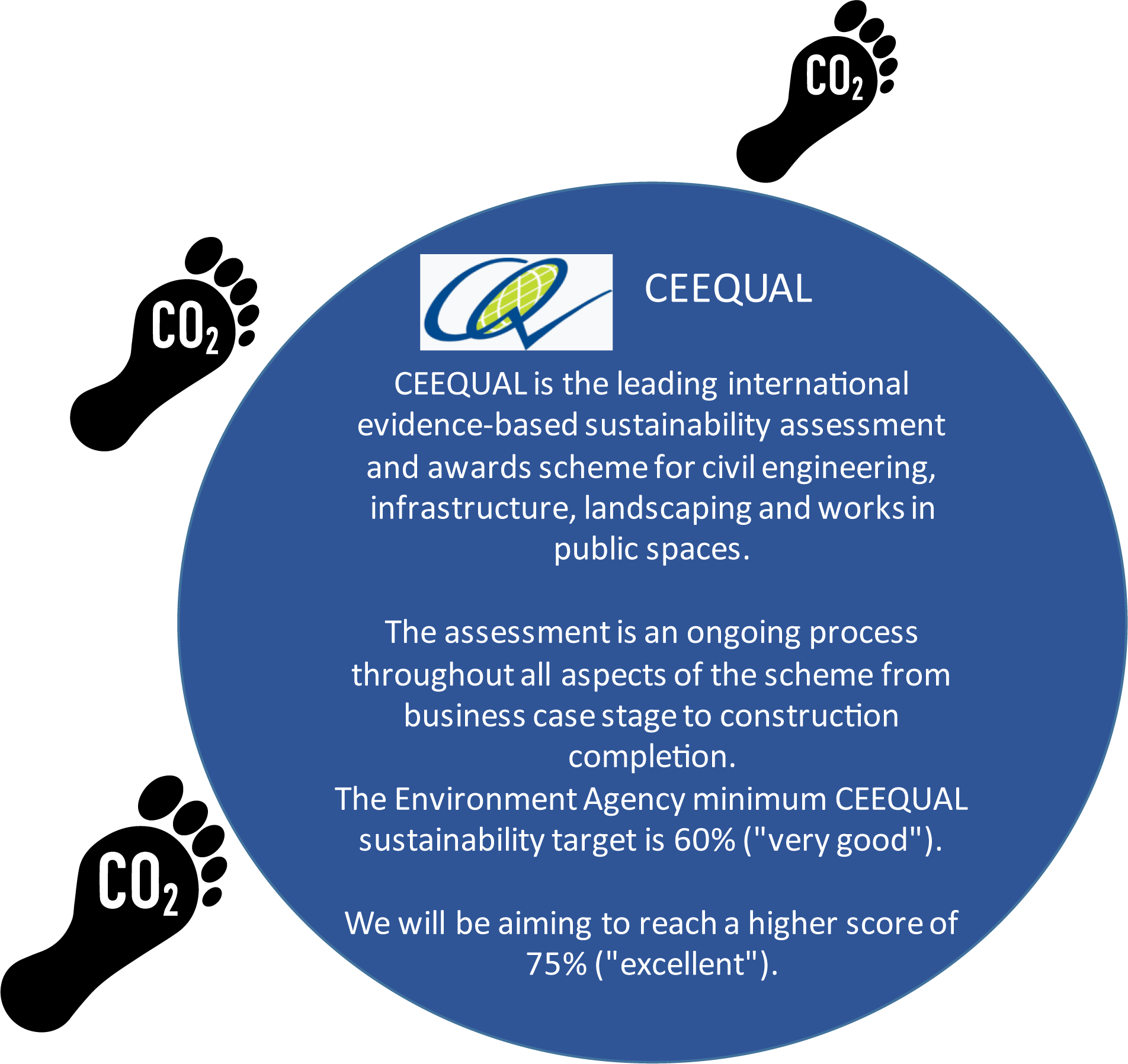 The Environment Agency (EA) has a 40% carbon reduction target for its capital schemes between initial business case and construction completion.
The initial estimate of scheme carbon emissions was identified within the business case. This is termed the "carbon baseline".
The EA are working to reduce their carbon emissions through:
Use of electric vehicles & solar powered site cabins
Low carbon materials in the construction
Material re-use where possible
Carbon decisions will be monitored and they will be recalculating the schemes carbon emissions at regular intervals.
Carbon Offsetting
Carbon offsetting is additional to the 40% efficiency target and will help the EA's to their "net zero by 2030" objective.
Additional carbon will be offset through the creation of new environmental areas, upland peat restoration and NFM schemes including tree planting.
---