Construction of the Kendal scheme commenced in February 2021 and will be complete in 2024. The proposed new flood defences extend from Mintsfeet in the North of the town to Helsington Mills in the South.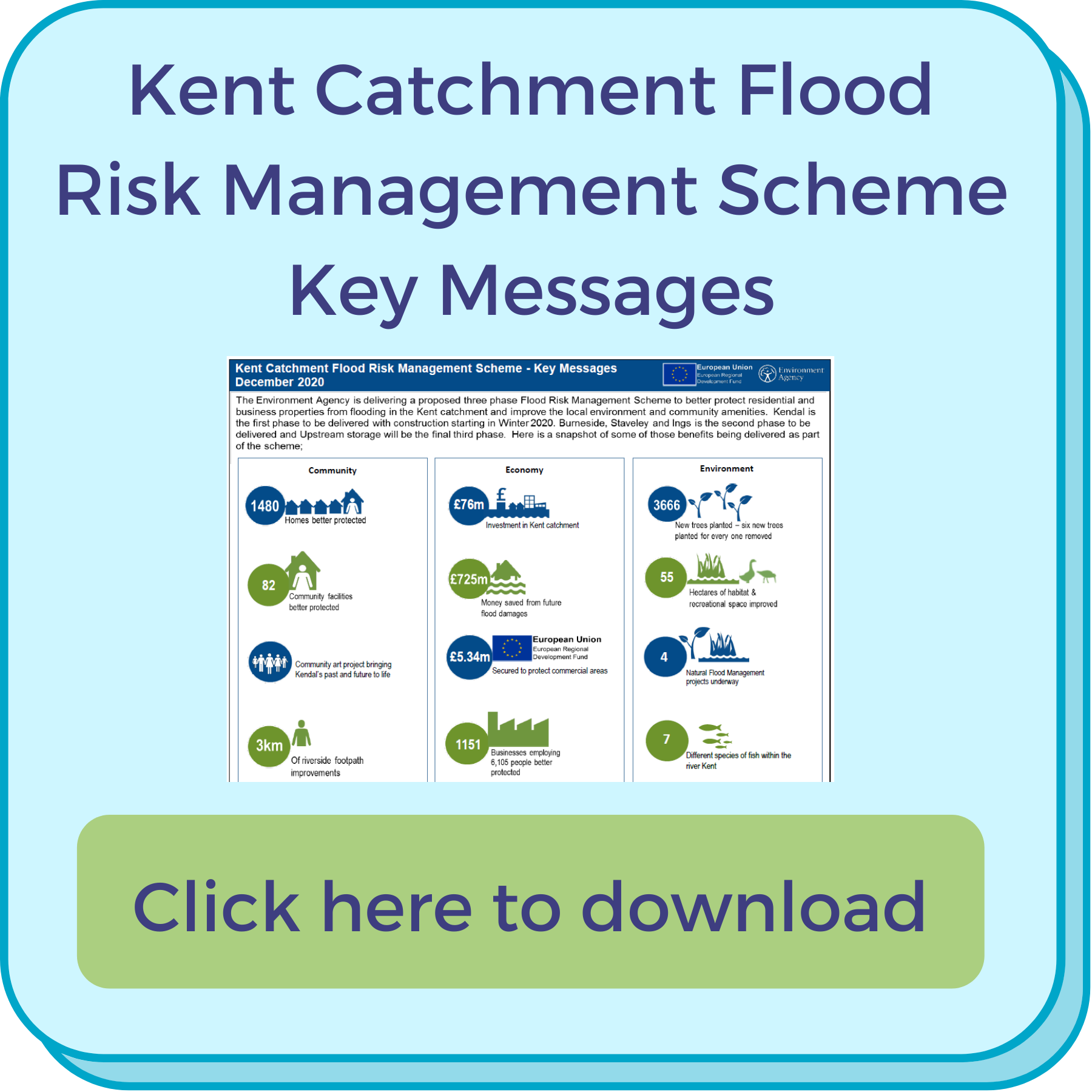 6km of defences will run through the town using a combination of walls finished mainly in local stone, grass embankments and integrated sections of glass panels. With more than half of the defences set back from the riverside, integrated floodgates enable access to existing open space, and riverside views will be maintained.
A new improved pumping station is proposed on Stock Beck. Located at Gooseholme, the new pumping station will pump water from Stock Beck, reducing flood risk from the drainage system.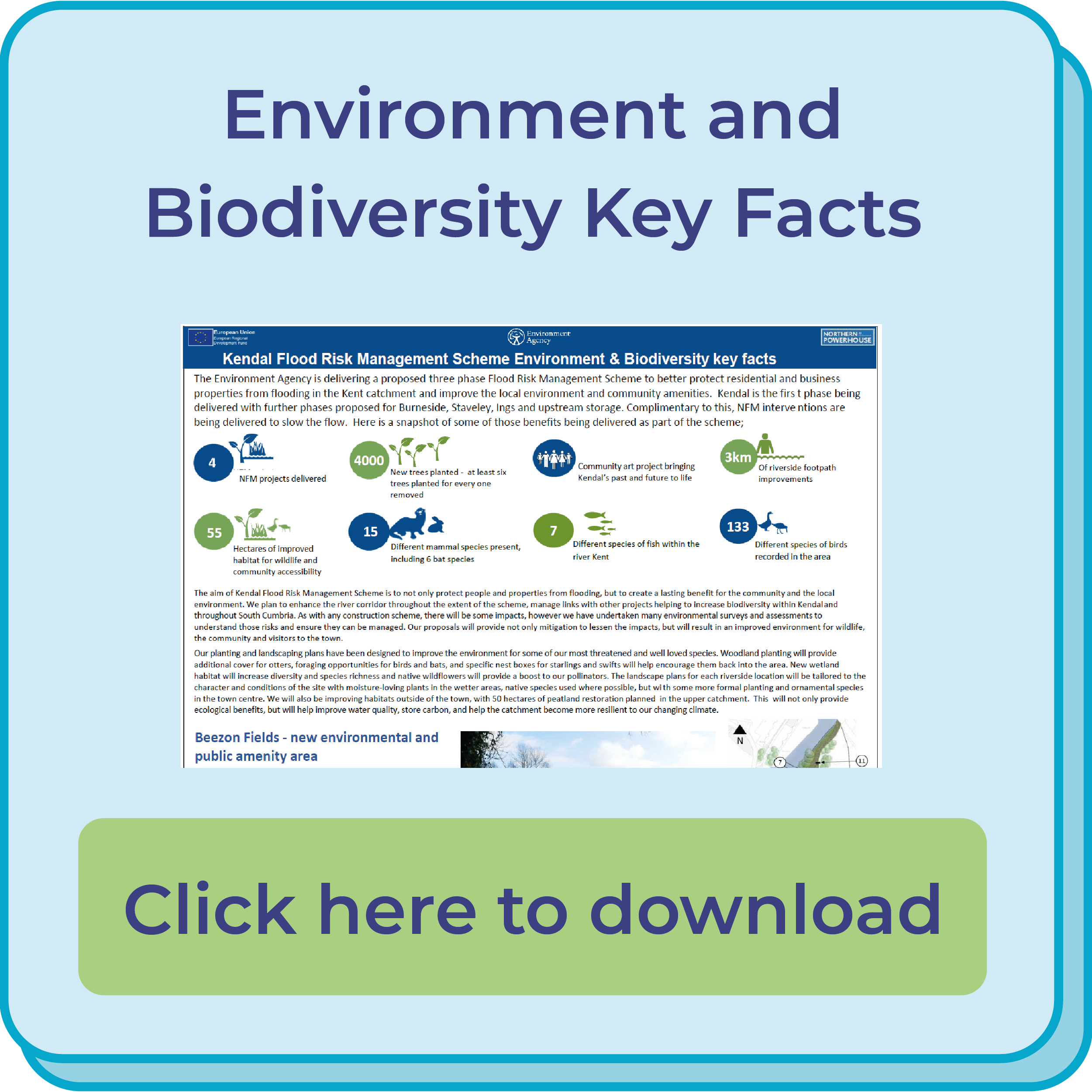 5 hectares of habitat and recreational space will be improved at two sites located at Beezon Fields and Mintsfeet.
3km of footpath improvements will enable partner projects including cycle ways and footbridges to be developed. Improved connectivity to riverside recreational space will be delivered.
4,000 new trees will be planted including 70 trees over 5m high and 280 trees over 4m high to help mitigate for the loss of around 500 which the Environment Agency continue to try and reduce in number.
Location of the Flood Risk Management Scheme in Kendal