Cumbria Strategic Flood Partnership (CSFP) brings together Flood Risk Management Authorities and other organisations including representation from community groups who have an interest in or responsibility for flood risk management. Click the following link to find out what flood risk management schemes are being planned, developed and delivered for your community, catchment and county:
www.cumbriastrategicfloodpartnership.org
Cumbria Strategic Flood Partnership Updates
To view the Environment Agency's five year flood and coastal risk management asset maintenance programme, click here. For more details on the programme, click here.
Below you can find information of flood risk management schemes for areas within Cumbria:
Appleby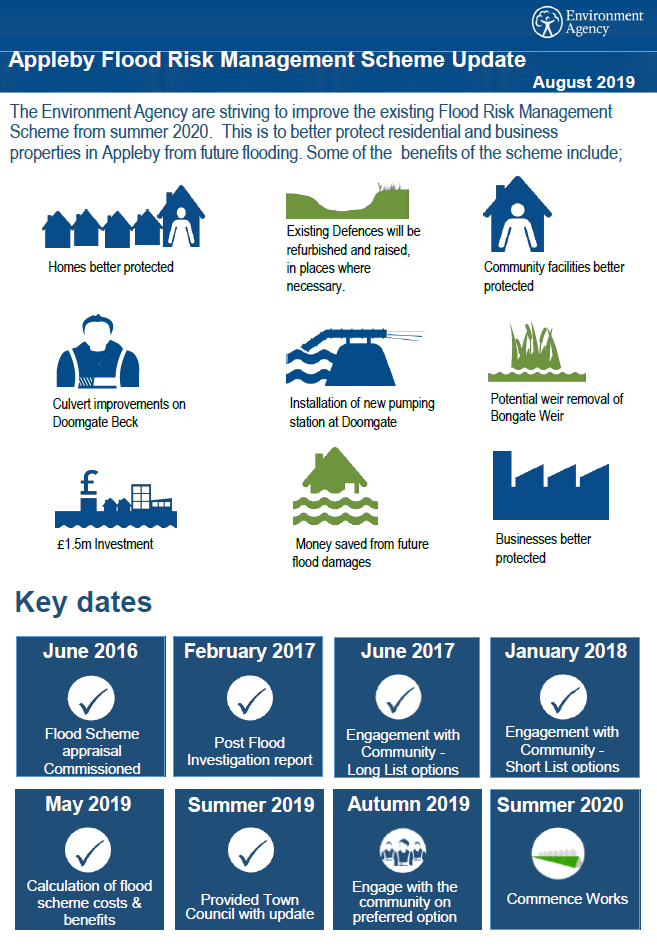 Egremont
Kendal, Burneside, Staveley and Ings
For more information on the Kendal Flood Risk Management Scheme, visit our dedicated scheme page here.
Keswick
Carlisle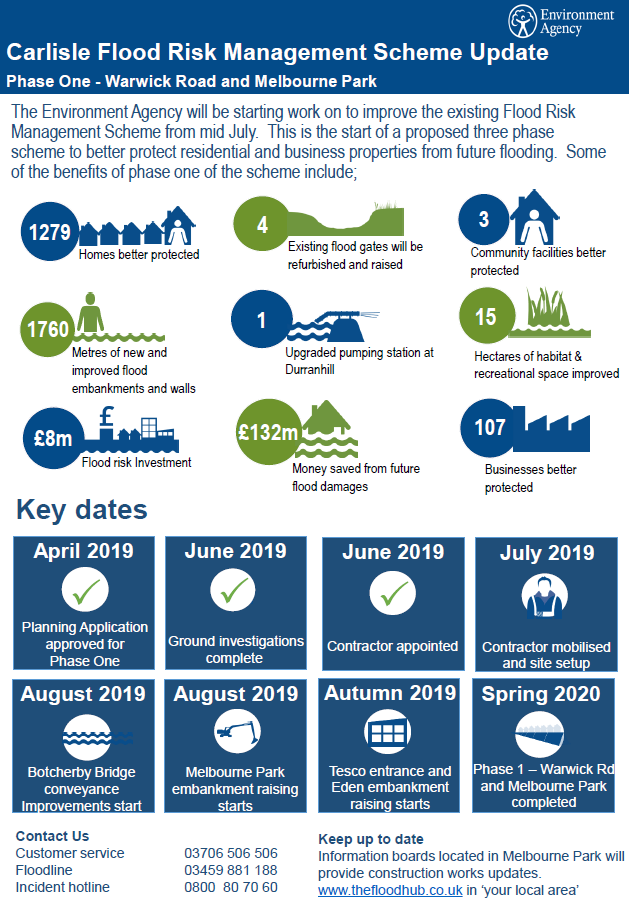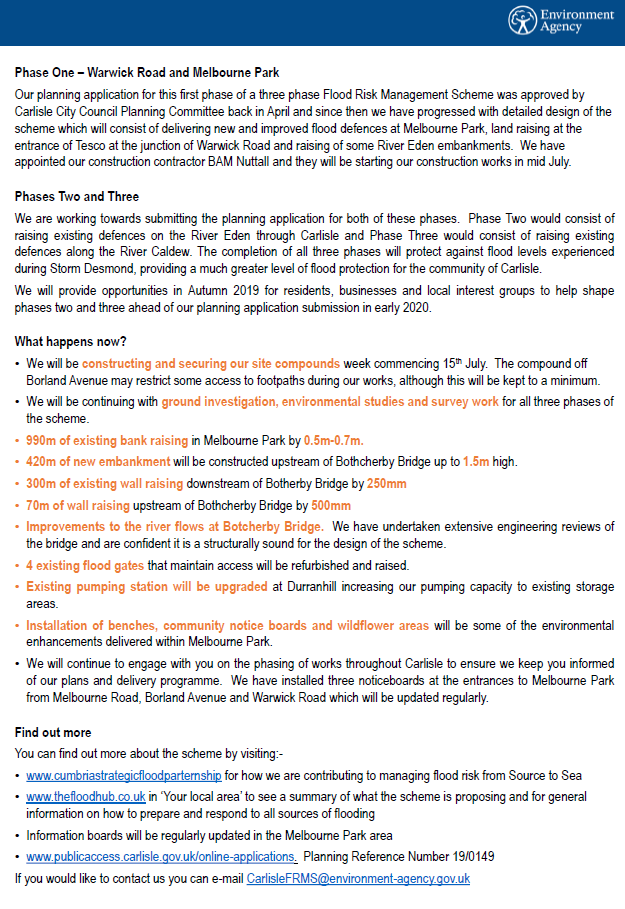 The videos below include visualisations of how flooding affected areas of Carlisle in December 2015 and the proposed flood scheme:
News:
Events:
Flood Risk Management Workshops – Cumbria
Following on from the December 2015 floods, Cumbria Strategic Flood Partnership hosted a string of workshops across Cumbria in early 2017 in order to share knowledge about flood risk catchment-wide. The workshops brought together experts and practitioners in the field, with partners, stakeholders and communities to share current understandings of managing flood risk on a catchment-wide basis.
The workshops undertaken included: 'Geomorphology', 'Woodland Management', 'Plan, Prepare, Respond Recover', and 'Working with natural processes'. You can now view the presentations given at the workshops, and download the accompanying slides on the Catchment Based Approach website here: https://catchmentbasedapproach.org/learn/flood-risk-management-workshops-cumbria/
Click here to view the useful links for Cumbria